Physician burnout is at an all-time high. According to the American Medical Association, 62.8% of U.S. physicians reported at least one symptom of burnout, which includes emotional exhaustion, depersonalization, and reduced feelings of personal accomplishment.
The COVID-19 pandemic certainly exacerbated this trend. Studies show that factors such as inadequate personal protective equipment and excessive patient volumes were linked with higher incidences of burnout, but this phenomenon long predates 2020.
Occupational burnout among workers in the health care industry is consistently higher than that of workers in other fields. This is in part attributable to the nature of the health care work environment, frequently characterized by staffing shortages, difficult ethical situations, patient incivility, and heavy workloads. Such factors can lead physicians to experience workplace stress, alcohol abuse, and suicidal ideation at higher rates than the general population.
But burnout affects more than just physicians themselves. In fact, physician burnout can impact patient health outcomes as well. Physicians experiencing burnout are more likely to leave their jobs—disrupting patient continuity of care—and make medical errors when providing treatment. However, workplace environments can be strategically designed to mitigate burnout, and additional research and initiatives are underway.
Consulting industry reports, surveys, research, and government resources, DocBuddy looked at the current state of physician burnout following the COVID-19 pandemic.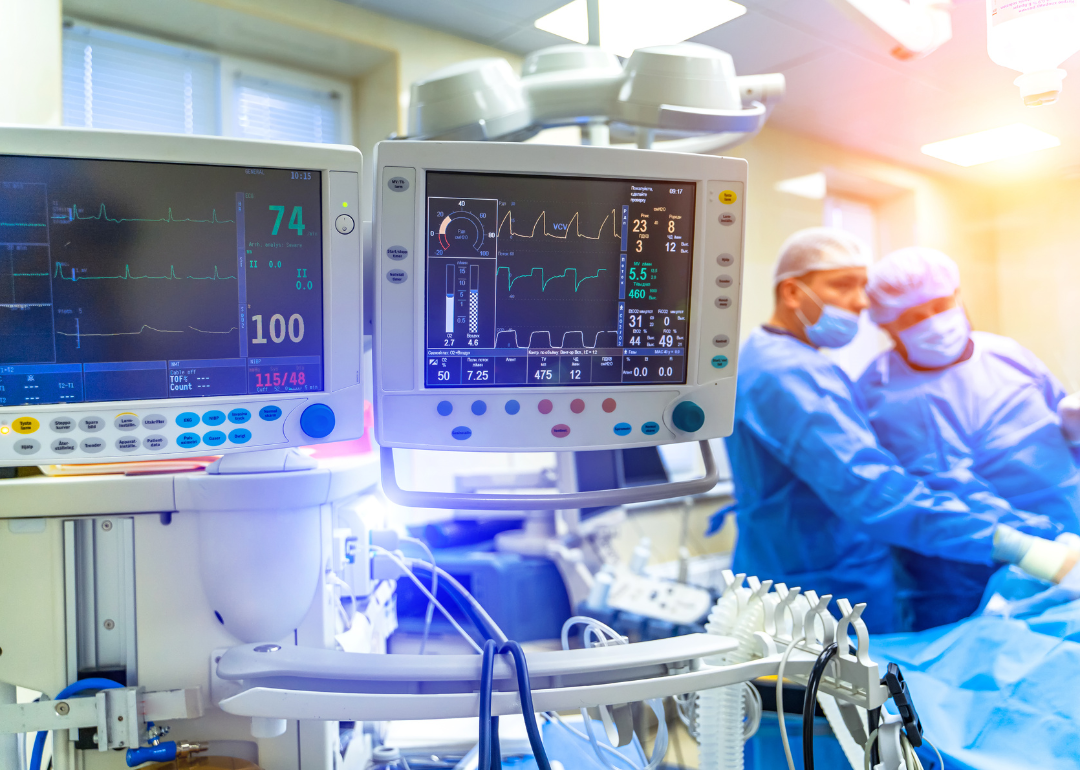 The scale of morbidity during the pandemic taxed physicians' mental health
The volume of patients requiring care during the pandemic was unprecedented. The National Institutes of Health estimates that between May 2020 and April 2021, nearly 3.6 million people were hospitalized for COVID-19. This surge in hospital admissions put a strain on health care resources, including staff who already faced higher rates of workplace stress than the average population. These challenges led to widespread moral injury among health care workers, a phenomenon that occurs when factors such as excessive workloads prevent staff from being able to perform in alignment with their sense of moral obligation to patients.
Compounding this trend is the volume of excess deaths that occurred during the pandemic. According to the Centers for Disease Control and Prevention, there were over 1.35 million more deaths since February 2020 than initially projected. It should come as no surprise that this environment was not conducive to the well-being of physicians. A 2021 Mayo Clinic study revealed that self-reported burnout among physicians increased by nearly 25% between December 2020 and December 2021.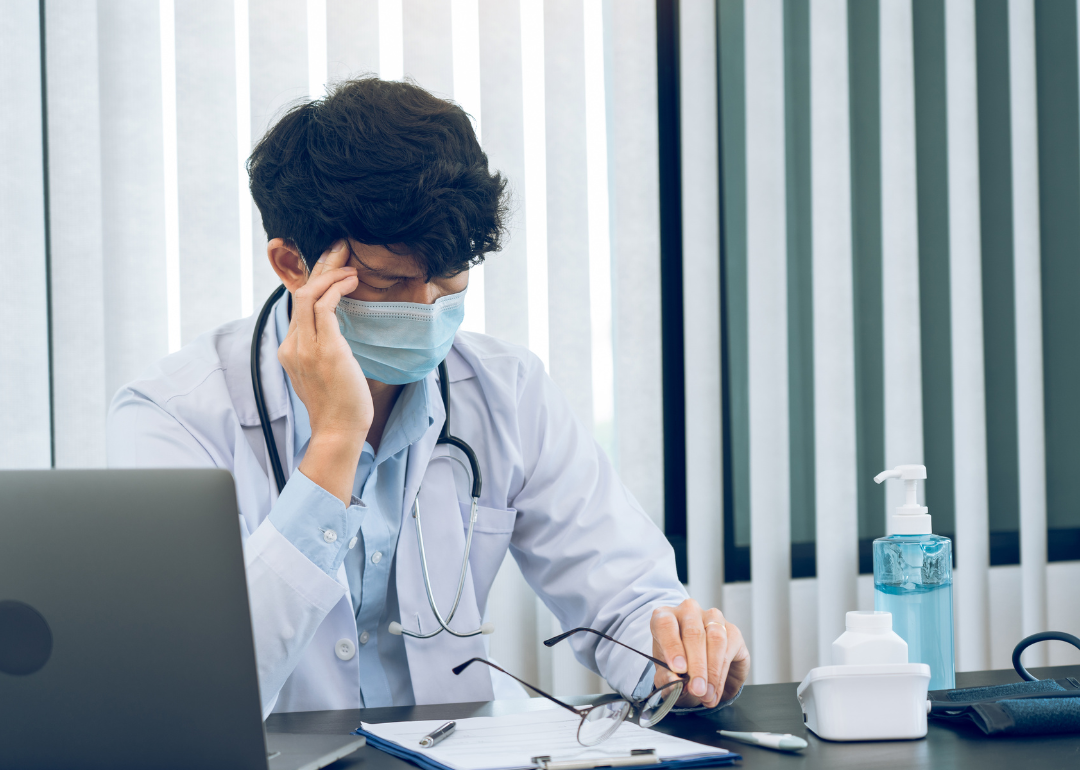 Regular administrative tasks take away from time focused on patients
The medical field holds strict standards of documentation and health records for good reason, but research indicates that these demands may be driving physician burnout. In fact, physicians who spend more time on administrative duties are less satisfied in their careers and experience higher levels of burnout, according to a survey conducted in 2014. Of these administrative duties, prior authorizations are frequently cited as particularly burdensome.
In a 2020 survey by the American Medical Association, 86% of physician respondents reported that their weekly prior authorization workload alone was high or extremely high. A Medscape study reported that nearly 3 in 5 polled physicians (58%) even believe that administrative burden is the greatest contributor to their feelings of burnout, as it prevents them from spending more time with patients.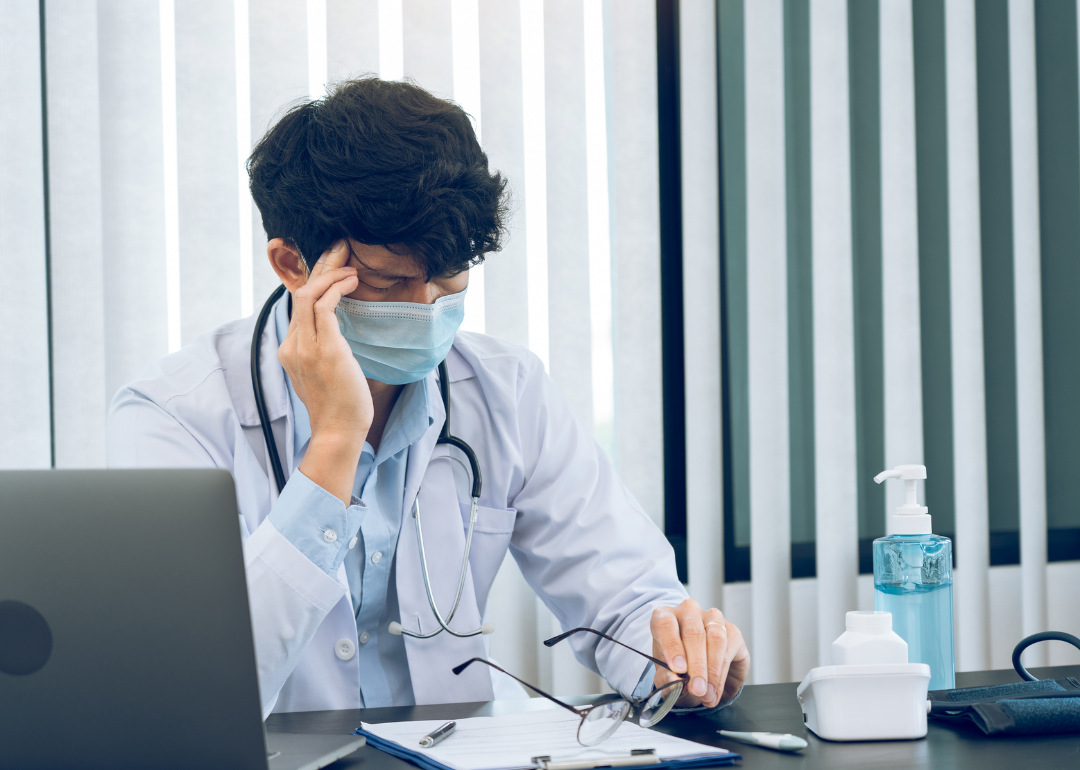 Work culture can promote a stigma against talking about burnout
Societal stigma prevents people from seeking needed help across all industries, but especially so among health care workers. In fact, physicians cite stigma and fear of harmed career prospects as the two greatest motivators in hiding their mental health struggles. Burnout is especially stigmatized within health care workplace cultures, as mental well-being is perceived as an indicator of competence.
Additionally, those who do seek help are less likely to consult a professional, preferring to share their concerns with friends and family. This restricts the physician to nonclinical treatment and coping options that may be ineffective depending on the presence of a diagnosable condition. Perhaps expectedly, physicians experiencing unaddressed burnout are more likely to hold stigmatized views.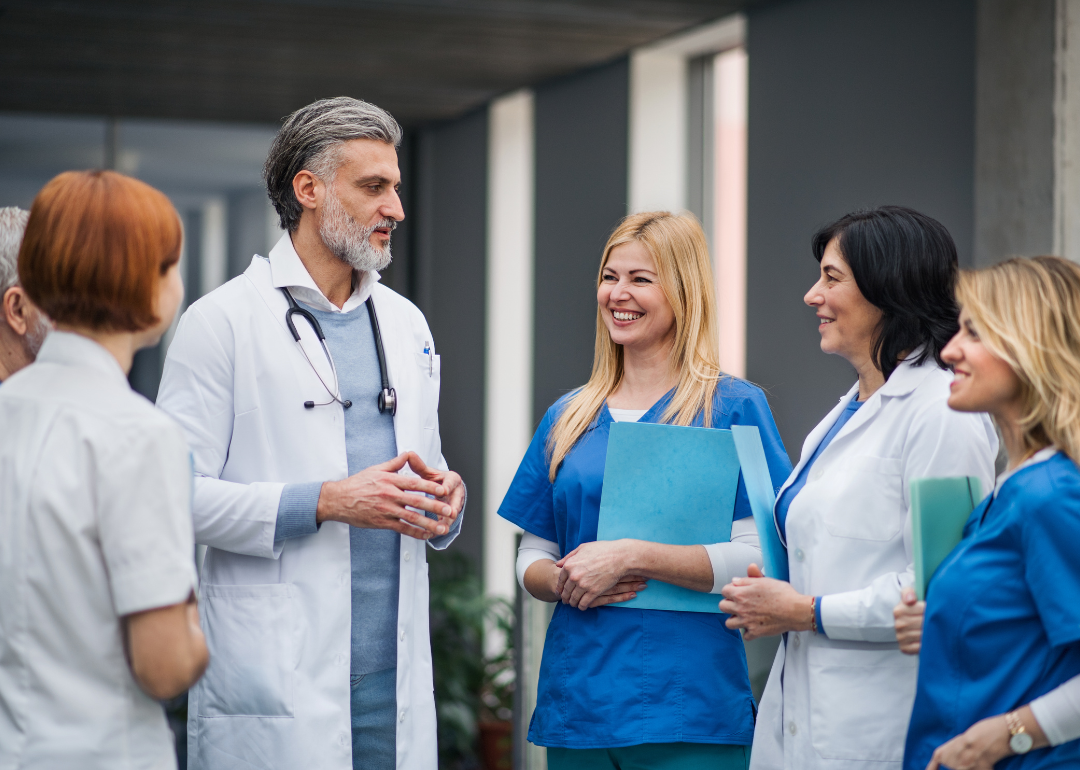 Solutions can come from licensing boards, hospitals, and more
Though physician burnout is rising, so, too, is a public interest in addressing the crisis. Evidence-based, systemic changes to the workplace and job duties can significantly improve collective burnout. Health care facilities can create positive, safe work environments that encourage staff to share their mental health struggles and provide resources and tools in response. Such progressive developments within health care systems are particularly important in light of the fact that physicians experiencing burnout are more likely to make medical errors while providing treatment and more likely to suffer suicidal ideation and alcohol abuse.
Additionally, facilities may consider redelegating some administrative duties from the physician to other staff to reduce their administrative burden. When integrated properly, electronic health care systems may also aid in reducing physicians' administrative burden.
Data reporting by Emma Rubin. Story editing by Brian Budzynski. Copy editing by Paris Close. Photo selection by Abigail Renaud.